Welcome friends and family of Brainerd High School Class of 1969 & other Brainerd Minnesota High School alumni.
Hello! Some of you probably know me and others I know don't. I'm
Tony Gebhard
and I created and maintain the class web site at this time.
READ MORE »»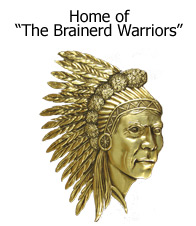 May 1969 the senior class of Brainerd High School said good bye to classmates and teachers leaving our mark as the first graduating class from the new high school. Teachers and parents and our community joined together to give us the best academic education possible.
An education that has well equipped us with the basic 'life skills' that has enabled us to live successfully in the world today. Whether it was one year, or more this was our home, and at The Brainerd High School we made a lifetime of memories, formed eternal friendships, and learned invaluable lessons that helped to shape and mold us into who we are today.
We now have 398 left of the 465 classmates (430 graduated from BHS on May 29, 1969)

Updated: September 2nd 2019

"Class of 1969 Scholarship" now open for donations
This can only be a reality with the help of all of us participating if we can.

Below is the current status for this fund raiser

Updated September 2nd, 2019
Provided by CoolFundraisingIdeas.net
---
You are invited to Participate in Creating a Legacy!

We are near to meeting our goal for an annual "Class of 1969" BHS scholarship for a graduating senior to attain a one-time check for $500 toward their education, post completing their first school term. The first recipient was awarded $500 from outright donations at the May 22, 2019 Senior Award Night. Alex will be attending St. John's University in late August.

Alex writes: "I am so appreciative of being selected for this scholarship. I am attending St. John's University this fall and will be majoring in biochemistry. My long-term goal is to attend medical school and become a gastroenterologist. For this reason, your scholarship is very important to me.

At St. Johns, I was bestowed the honor of being a Bonner Scholar. This opportunity was awarded based on interviews and the recipient's desire to serve his/her community. Each week, I will volunteer in the surrounding community as a chance to make a difference to others. I am sharing this with you because I want you to know that your scholarship is going to a person who wants to make other people's life better."

Thank you for selecting me for the Class of 1969 Scholarship! Alex Host
Our $12,500 Goal is to guarantee that we would have $500 for a student recipient annually over the next 50 years+. Once we meet this goal no further donations are required.

Thanks to all who have contributed to date. Donations and silent auction items/gift cards are welcome toward the remaining funds.

Donations to the Silent Auction for Friday 8/23/19 at Craguns:
Donations from local businesses have been coming our way. We have gift baskets, gift cards, art, golf packages, classmates donating their talents along with others donations to help us meet our goal. Please help contribute to a successful silent auction.
Contact Susan Koering smkoering@yahoo.com for more information and gift pickup.
Brad Hill Inducted into Brainerd High School Distinguished Hall of Fame

The late Brad Hill will be inducted into the Brainerd High School Distinguished Achievement Hall of Fame on October 7, 2011 in the high school cafeteria.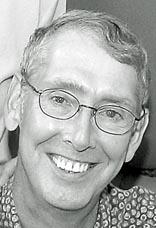 Bye Editor Roy Miller
Remarkable careers in medicine, special education, music and the nonprofit field will be highlighted with the induction of three more graduates into the Brainerd High School Distinguished Achievement Hall of Fame.

Selected for this year's hall of fame class were the late Brad HIll, Gayle Ober and Dr. Basil C. LeBlanc.

• Brad Hill, valedictorian of the Class of 1969, is being honored for his achievements in the field of special education. Summer employment at the former Brainerd State Hospital ignited Brad's passion for better treatment and training of residents.

He developed a professional assessment test for developmentally disabled individuals. Known as the Scales of Independent Behavior, the test was coauthored with, Dick Weatherman, Richard Woodcock and Robert Bruininks. The test is widely mandated by states across the country. READ MORE


Class mate Mike O'Leary added to the Brainerd High School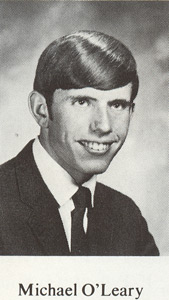 Distinguished Achievement Hall of Fame
Michael O'Leary's interest in international life was kindled when he spent his junior year in high school as an American Field Service exchange student in Swaziland. He spent the next eight years at the University of Minnesota where he gained a bachelor's degree in anthropology and his medical degree followed by a medical residency at the University of Hawaii. He also obtained an MPH in international health in Hawaii where he completed a second residency in preventive medicine and practiced clinical medicine in Hawaii for four years. READ MORE