Welcome friends and family of Brainerd High School Class of 1969 & other
Brainerd Minnesota High School alumni.
Hello! Some of you probably know me and others I know don't. I'm
Tony Gebhard
and I created and maintain the class web site at this time. Carol (Drahos) Thesing has volunteered to help me maintain and keep the information as up to date as possible going forward.
READ MORE »»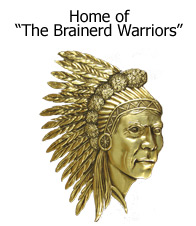 Updated 06-03-2019

May 1969 the senior class of Brainerd High School said good bye to classmates and teachers leaving our mark as the first graduating class from the new high school. Teachers and parents and our community joined together to give us the best academic education possible.
An education that has well equipped us with the basic 'life skills' that has enabled us to live successfully in the world today. Whether it was one year, or more this was our home, and at The Brainerd High School we made a lifetime of memories, formed eternal friendships, and learned invaluable lessons that helped to shape and mold us into who we are today.
We now have 398 left of the 465 classmates (430 graduated from BHS on May 29, 1969)

"Class of 1969 Scholarship" now open for donations
This can only be a reality with the help of all of us participating if we can.

Below is the current status for this fund raiser

Updated June 3rd, 2019
Provided by CoolFundraisingIdeas.net
---
You are invited to Participate in Creating a Legacy!

Progress is being made in our goal for an annual "Class of 1969" BHS scholarship for a graduating senior to attain a one-time check for $500 toward their education, post completing their first school term. The first recipient will be awarded $500 from outright donations at the May 2019 Senior Award Night. They will also be recognized personally at out 50th Class Reunion in August 2019. 

WHAT AN OPPORTUNITY --to meet this student!   The $12,500 Goal is to guarantee that we would have $500 for a student recipient annually over the next 50 years+.  Once we meet this goal no further donations are required.

The $2000 MATCH has been met!!! A thank you to our anonymous donor for challenging us to donate towards a $2,000 match. We are well on our way to the goal of $12,500 for a guaranteed endowment award of $500 annually. Thanks to all who have contributed to date. Donations and silent auction items/gift cards are welcome toward the remaining funds.

Donate to the Silent Auction for 8/23/19 at Craguns:

Donate a theme basket, gift certificates, sports tickets, tools, electronics, toys, your time-specialty, trips, or even cabin rental. Let's get creative and have fun with this! Anything on which you would like to make a bid!
Contact Susan Koering smkoering@yahoo.com for more information and ideas
Giving back to the community by assisting our future leaders.

How can this happen? With the support of the Brainerd Public Schools Foundation (BPSF) endowment program our application to start a tax-deductible fund for a graduating senior to be first awarded in 2019 had been approved. If we can raise a minimum of $12,500 by August 2019 we can established an award of $500 to a graduating senior annually for many years. No amount is too small to work towards our goal and is greatly appreciated. This is a wonderful way to show our Warrior Spirit and a means to pay it forward. The Class of 2019 scholarship recipient will be invited to our 50th class reunion celebration on August 24, 2019.
Criteria for the Scholarship: To be awarded to a graduating senior who has been in the Brainerd School System for a minimum of five years. GPA of 2.5 or better and plans to attend an accredited trade school or two-four-year college. Prefer a student who has taken the initiative in the past year to actively participate in extracurricular projects in school or in the community that benefit others. Prefer a student who has not necessarily qualified for any other monetary awards available.

How to Donate: For more information and the tax-deductible donation process click here http://www.bpsf.org or visit the website. Please make reference to the Class of 1969 in the COMMENT/MEMO section for the funds to be added to our account. Donations can be a one-time contribution or monthly etc. You can also use the form attached. Thanks so much for making a difference.
Testimonial from a Student: There are many reasons why this scholarship has helped me and benefited my education. It has motivated me to take extra classes, allowing me to finish my AA degree just one year after I graduated high school. It also encouraged me to continue my education and pursue a bachelor's degree at University of Minnesota Duluth. Having this scholarship allowed me to explore a variety of classes and decide on a major field of study before transferring to a four-year college.

I am very grateful for having had this opportunity. Past BHS Grad Addy Ferrie

Thank you for your time and consideration from the "Class of 1969 Scholarship Committee": Susan Koering, Sue (Kost) Mortenson, Jan (Lyscio) Hall, Tony Gebhard, and Kevin Hall.
Any questions please contact Susan Koering at smkoering@yahoo.com or Sue Mortenson at mortniss@nisswa.net
Brainerd High School Class of 1969, 50th class reunion information for 2019

Date:    August 23rd & August 24th 2019
Time:    Starting 6:00 pm Friday see below for more details
Place:   Craguns Resort on Gull Lake, 11000 Craguns Drive, Brainerd, MN 56401
RE:       50th Class Reunion
Can you hardly believe it has been 50 years since we were the first graduating class of the newly built Brainerd High School? Do you remember our first days of classes? Construction was not completely finished. We spent some time sitting on the floor because all the furniture required for operation had not yet arrived. The student common lounge area had no furniture. Our class contributed to buy furniture for the space because it was not considered appropriate for the school district to purchase such a luxury, furniture, for a student's lounge!!!
Do you ever wonder what happened to certain classmates? Are your grade school friends still around? Will they be there? Are you ready to take advantage of this once in a lifetime opportunity to reconnect with old friends to relive the joys and tribulations of our times together?

The reunion will provide us with a wonderful opportunity for great fun and to reminisce with classmates. There are a few preliminary details to pass along to you:

1. First please, please, please go to our on line year book; http://www.brainerdhighclassof1969.com/info_submission_form.php and fill in the form to update your personal information and tell us about you!! Remember, a lot can be said in a few sentences. it will mean a lot to hear from you!!! Also, spend a couple of minutes to go thru our yearbook and the updated information of other classmates.

2. The committee is working to make sure this reunion is exciting, fun, and interesting. We want this reunion to be comfortable for everyone.

3. To help us coordinate the event the committee has set the deadline for the re-union registration for August 1st, 2019.  You can register now which is greatly appreciated.

4.We encourage classmates to start reserving your lodging at Cragun's now. Please see the attached Lodging Reservation Form or use the on line reservations at:    https://craguns.formstack.com/form s/bhs_reunion1969  (Blocked rooms released May 30th, 2019)

5. Let us know what activities you would like to see happen during the reunion. Three things we have thought of are; (a.) Saturday: 9:00 A.M. tour of the Brainerd High School building. (b.) Saturday: Pontoon boating on Gull Lake (c.) Golfing at Cragun's Legacy Course. Please mention your preference or other ideas on the registration form.

6. Lets all be a part of the BHS Class of '69 scholarship fund. Meeting our $12,500 goal, will allow for our "Class of '69 BHS Scholarship" fund to award one (1) $500 scholarship on an annual basis over the next 50 years.  See the attached informational sheet from the Scholarship Committee for details.

7. Please address your comments and questions to committee members; Jan (Lyscio) Hall 218-851-0335, Colleen (Creger) Smith 218-838-4371.

Friday August 23rd, 2019                                           
Social 6:00 PM on the Sundeck
SILENT AUCTION
Includes appetizers                      
Beach Bonfire    

Saturday August 24, 2019 
Social Hour 6:00-Lakeside Hall
Buffet Dinner-7:00 PM
Program-8:00 pm -Class of '69 Asst Principal, Bob Gross

Hope to see you there!
If you need the registration forms send me an e-mail and I get them out to you.
tony@sytekcom.com
Class of 1969 Reunion Committee
Here is a link to the Brainerd Chamber of Commerce for lodging accommodations:
http://chamber.explorebrainerdlakes.com/list/ql/lodging-conferences-camping-24
If anyone would like to comment on this please send me an e-mail and I will share it with the rest of the committee.

Regards,

Tony
Brad Hill Inducted into Brainerd High School Distinguished Hall of Fame

The late Brad Hill will be inducted into the Brainerd High School Distinguished Achievement Hall of Fame on October 7, 2011 in the high school cafeteria.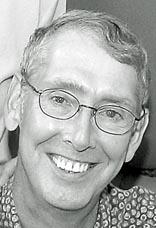 Bye Editor Roy Miller
Remarkable careers in medicine, special education, music and the nonprofit field will be highlighted with the induction of three more graduates into the Brainerd High School Distinguished Achievement Hall of Fame.

Selected for this year's hall of fame class were the late Brad HIll, Gayle Ober and Dr. Basil C. LeBlanc.

• Brad Hill, valedictorian of the Class of 1969, is being honored for his achievements in the field of special education. Summer employment at the former Brainerd State Hospital ignited Brad's passion for better treatment and training of residents.

He developed a professional assessment test for developmentally disabled individuals. Known as the Scales of Independent Behavior, the test was coauthored with, Dick Weatherman, Richard Woodcock and Robert Bruininks. The test is widely mandated by states across the country. READ MORE


Class mate Mike O'Leary added to the Brainerd High School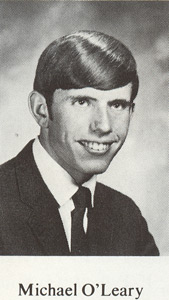 Distinguished Achievement Hall of Fame
Michael O'Leary's interest in international life was kindled when he spent his junior year in high school as an American Field Service exchange student in Swaziland. He spent the next eight years at the University of Minnesota where he gained a bachelor's degree in anthropology and his medical degree followed by a medical residency at the University of Hawaii. He also obtained an MPH in international health in Hawaii where he completed a second residency in preventive medicine and practiced clinical medicine in Hawaii for four years. READ MORE