Welcome friends and family of Brainerd High School Class of 1969 & other
Brainerd Minnesota High School alumni.
Hello! Some of you probably know me and others, I know don't. I'm
Tony Gebhard
and I created and maintain the class web site at this time. Carol (Drahos) Thesing has volunteered to help me maintain and keep the information as up to date as possible going forward.
READ MORE »»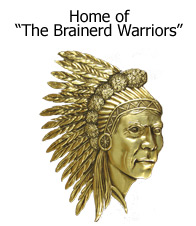 Updated 12-29-2016

May 1969 the senior class of Brainerd High School said good bye to classmates and teachers leaving our mark as the first graduating class from the new high school. Teachers and parents and our community joined together to give us the best academic education possible.
An education that has well equipped us with the basic 'life skills' that has enabled us to live successfully in the world today. Whether it was one year, or more this was our home, and at The Brainerd High School we made a lifetime of memories, formed eternal friendships, and learned invaluable lessons that helped to shape and mold us into who we are today.
We now have 418 left of the 465 classmates (430 graduated from BHS on May 29, 1969)
The Brainerd Public Schools Foundation Endowment Program

Giving back to the community by assisting our future leaders.   Susan Koering, Class of 1969

By awarding a high school student a family scholarship each year I have seen the impact this has made on their lives.  This has brought me to bringing forth the idea for our class to make this also happen. The classes of 1945, 1946, 1954, and 1974 each have one in place.  I have seen the smiles and appreciation on their faces when their name is called at the high school recognition night in May each year.

How can this happen? The Brainerd Public Schools Foundation (BPSF) has endowments for this purpose. A few classmates have met to review this process. If we can raise $10, 000 by late 2018 we can award our first scholarship of $500 to a student the year of our 50th class reunion. How nice this would be.  A time to pay it forward.  Donations are tax-deductible. Visit the website www.bpsf.org for more information.

We will be meeting again in May 2017 to bring the process forward suggested by the BPSF and work toward the area of scholarship needs. We hope to have the support and approval of our class going forward. Donations will be accepted starting at that time. Any questions contact me at smkoering@yahoo.com or Sue Mortenson at mortniss@nisswa.net.

Brainerd High School Class of 1969, 47th annual get together information for 2016

Date:    August 13th, 2016
Time:    5:30 pm
Place:   The Woods, 19624 County Rd 3, Brainerd, MN
RE:       Our annual get together
This is just an update to fill you in on our 47th annual get together.

Our 47th Class Reunion is approaching fast. We appreciate an early RSVP so we can get a better idea of how many will be joining us. Rlease RSVP your response to Tony Gebhard at tony@sytekcom.com as soon as possible if you are planning to attend. Registration is FREE
You do not have to register, we would just like to how many will be attending so that we can hire the appropriate staff to wait on us.
For the 46th, we are only contacting people via e-mail. We are asking that you to talk this up with other classmates that you know to make sure they have heard about our 46th reunion. As always, we try to get in touch with all classmates but the information we have may not reflect current e-mails. This time when I sent out the notice about the get together I had 41 invalid e-mails come back to me. If you know of someone that changed their email address please have them contact me so that I may update their contact information.
The Woods has a motel right next door to it so if you call early enough you might be able to get a room. Their telephone number is 218-829-7507
The Woods is located about four (4) miles north of the Brainerd Paper Mill in North East Brainerd, Thw Woods use to be the old Chapparal.
Hope to see you there!
Class of 1969 Reunion Committee
Here is a link to the Brainerd Chamber of Commerce for lodging accommodations:
http://chamber.explorebrainerdlakes.com/list/ql/lodging-conferences-camping-24
If anyone would like to comment on this please send me an e-mail and I will share it with the rest of the committee.

Regards,

Tony
Brad Hill Inducted into Brainerd High School Distinguished Hall of Fame

The late Brad Hill will be inducted into the Brainerd High School Distinguished Achievement Hall of Fame on October 7, 2011 in the high school cafeteria.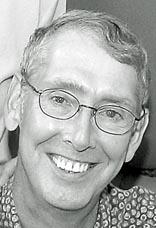 Bye Editor Roy Miller
Remarkable careers in medicine, special education, music and the nonprofit field will be highlighted with the induction of three more graduates into the Brainerd High School Distinguished Achievement Hall of Fame.

Selected for this year's hall of fame class were the late Brad HIll, Gayle Ober and Dr. Basil C. LeBlanc.

• Brad Hill, valedictorian of the Class of 1969, is being honored for his achievements in the field of special education. Summer employment at the former Brainerd State Hospital ignited Brad's passion for better treatment and training of residents.

He developed a professional assessment test for developmentally disabled individuals. Known as the Scales of Independent Behavior, the test was co-authored with, Dick Weatherman, Richard Woodcock and Robert Bruininks. The test is widely mandated by states across the country. READ MORE


Class mate Mike O'Leary added to the Brainerd High School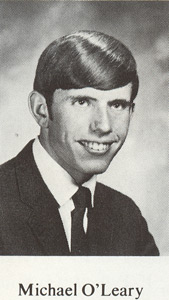 Distinguished Achievement Hall of Fame
Michael O'Leary's interest in international life was kindled when he spent his junior year in high school as an American Field Service exchange student in Swaziland. He spent the next eight years at the University of Minnesota where he gained a bachelor's degree in anthropology and his medical degree followed by a medical residency at the University of Hawaii. He also obtained an MPH in international health in Hawaii where he completed a second residency in preventive medicine and practiced clinical medicine in Hawaii for four years. READ MORE